When I considered how World Class Detroit could "give back" to the community, Make-A-Wish® Michigan immediately sprung to my mind as a natural fit. I'm so happy they've allowed me to be part of the work they do supporting local children diagnosed with critical illnesses.
Each month, World Class Detroit donates one free luxury SUV round trip ride from Make-A-Wish Michigan families' homes to the airport. In addition, WCD discounts already-low rates on additional rides they need.
I get to see the families on their way to what they expect will be their most memorable vacation. And the cool part is…they're never disappointed! When I pick them up afterward, they excitedly tell me all about their trip, the things they did, the memories they made, and how well they were treated. I love that they get to have such a great experience, considering the challenges they face every day. The team at Make-A-Wish explained how these granted wishes give kids the hope and strength they need to keep fighting, and I am so proud to be a part of their journey.
My experience working with the wish coordinators has been wonderful. Their dedication and attention to detail makes it easy for me to support them and makes all the difference for these families. If you're so inclined, I highly recommend you donate to support them in the work they do supporting local kids with critical illnesses: Make-A-Wish Michigan.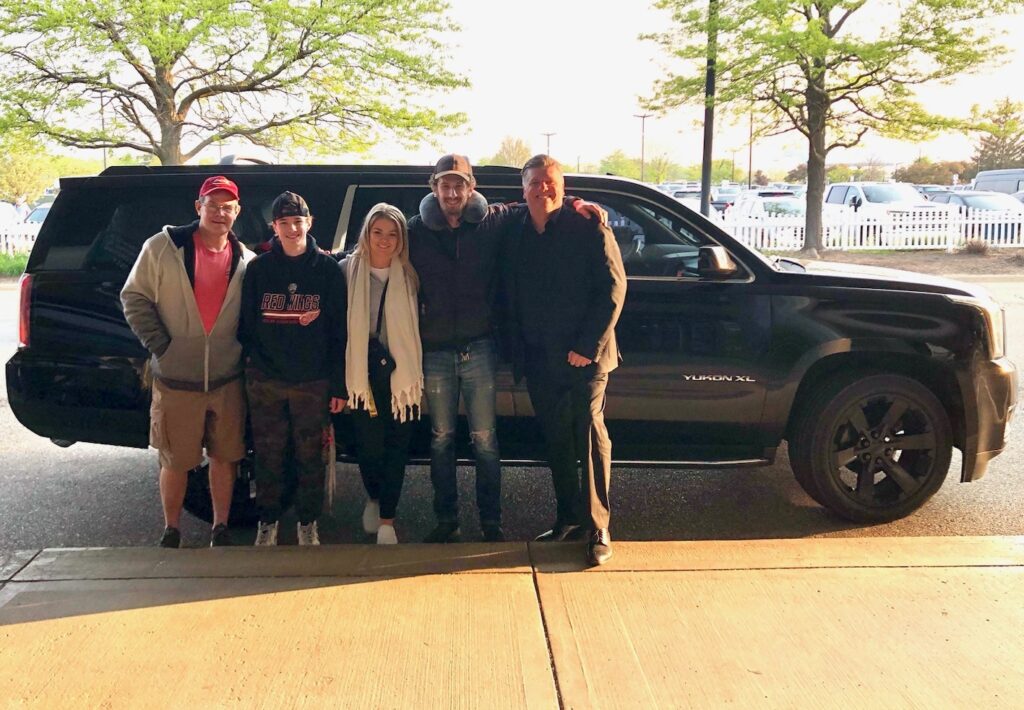 Connor, his dad, sister and brother at Flint Bishop Airport. Connor and his family were on their way to Orlando to visit Disneyworld and other theme parks, courtesy of Make-A-Wish Michigan.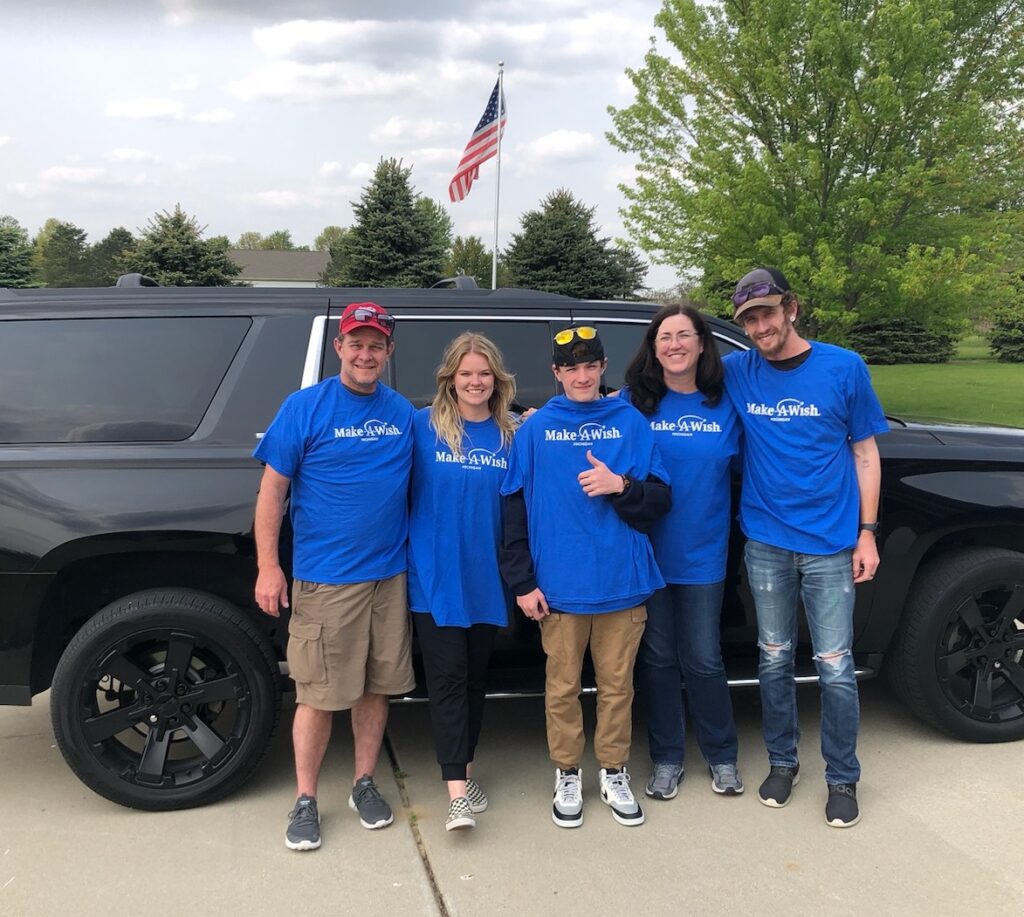 Connor gives the thumbs up after returning home from their Make-A-Wish vacation to Orlando.